by Delphine Neveux
Vice President Global Trade Management at MyTower
Luxury is an attractive industry owing to its large size, fast growth despite the economic crisis and alluring margins. According to Statista Forecast, the overall worldwide luxury market amounts to to US$354.80bn in 2023. The market is expected to grow annually by 3.38% (CAGR 2023-2028).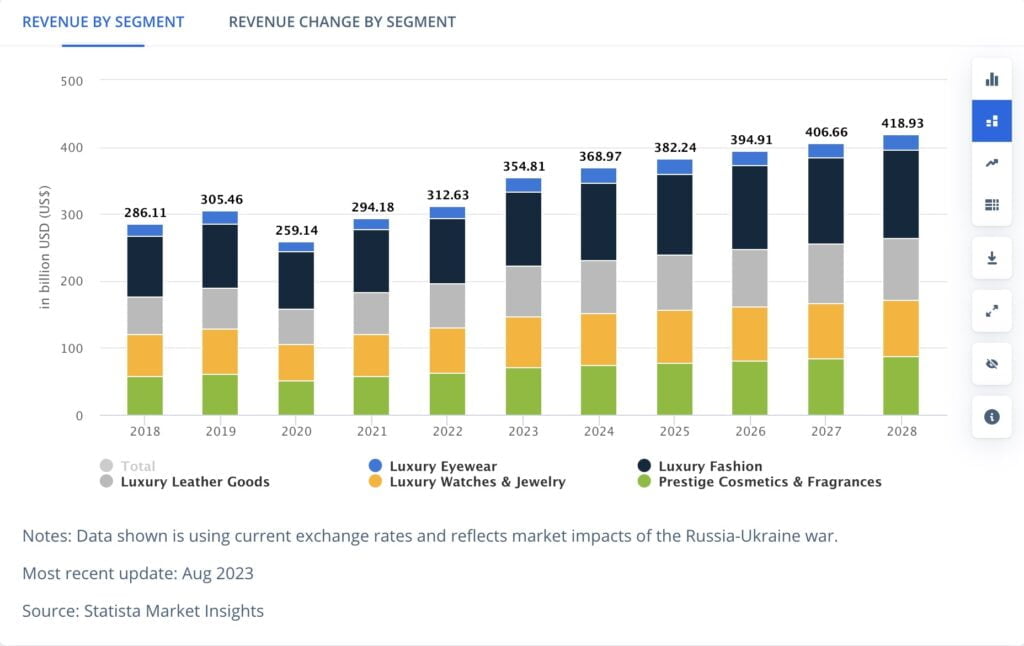 In today's globalized economies and markets, luxury goods are manufactured through very complex global supply chains involving numerous stakeholders ranging from small-scale, highly specialized suppliers closely controlled by large brand owners. For example, raw materials or very specific parts originate from one country and are processed in another before the assembly of the final product takes place in a third country – which the luxury brand owner further distributes to its customers worldwide. In the luxury industry, supply chain management is crucial for business success.
The supply chain complexity of luxury companies faces unprecedented challenges given the volatility in consumer tastes and spending, shortened product life cycles, growing international trade compliance requirements and customers demand for sustainability and transparency. The high path changes occurring in the global trade environment — geopolitical conflicts from Trade war, Brexit, through US tax reform and renegotiation of the North American Free Trade Agreement to new agreements like the Comprehensive and Progressive Agreement for Trans-Pacific Partnership — combined with more stringent enforcement laws and regulations against corruption (see FCPA) and profit shifting practices (see BEPS) increase the interdependency of the broad range of complex risks the luxury industry faces which often lacks the tools, processes, and resources to manage emerging risks effectively.

MyTower is a software provider of TMS (Transport Management System) and GTM (Global Trade Management) SaaS Solutions for shippers".
The global outbreak of COVID 19, cities lockdowns all around the world, delayed lead times, manufactories and stores shutdowns, cancellation of trade shows and fashion events disrupted dramatically the luxury supply chains.
Traditionally, personalization, clienteling, and in-store retail experience differentiate luxury from mainstream retail. While this still holds true as physical channels constitute the largest share of the market value, alternative sales channels like internet sales and alternative business models like luxury resale are taking off. In 2021, the value of the online personal luxury goods market was estimated to be worth 62 billion euros. This forward trend is fueled by many of the incumbent names of the luxury industry venturing into online sales channels. Over the past three years, online sales of The Kering Group grew from seven percent to 15 percent, for instance. Online distributors of the Richemont Group, which includes Watchfinder and the popular online marketplace for luxury goods Yoox Net-a-Porter, delivered over two billion euros in 2021.
Prompted by the need to adopt more sustainable production and consumption measures in recent years, resale has also emerged as a profitable and viable option for luxury. In 2021, the secondhand luxury market was estimated to be worth 33 billion euros worldwide.
All those supply and demand uncertainties have weakened the luxury supply chain resilience making it almost impossible for supply chain manager to have reliable sales and supply forecasts. The luxury industry trade compliance team or subject matter experts (when available in house) strive to mitigate the international trade compliance risks of their luxury brands increased by some or all of the following external and internal pressures:
1. Outsourcing globally to remain competitive while expanding global and alternative distribution channels.
Just as global trade compliance functions lack visibility over local activities, many of them lack knowledge of the trade compliance risks in the various regions and countries. It is often difficult to manage offshore trade compliance obligations, suppliers in terms of standards, ethics, product definition and quality controls. They must ensure all transactions comply with their own country's export regulations and import controls at the ultimate destination before the goods are shipped to avoid disrupting customs border controls, fines and penalties. Monitoring trade laws and regulations applicable to each luxury brands including trade barriers impacting their business competitivity is a cumbersome activity which is often hampered by resources constraints far more focused on business continuity.
2. Global security initiatives
The trade compliance team/expert must understand the stakes of the data required by Customs Authorities and other government agencies who demand far more transparency on the organization's taxes liability, business processes, information systems and internal controls to manage trade compliance and supply chain security risks. Far too often, trade compliance functions have difficulties articulating the strategic value they contribute by qualitative measures involving their relationship-oriented activities such as dealings with customs authorities, government agencies, banks, suppliers, customers, brokers, agents, freight forwarders as well as all internal departments such as R&D, purchasing, sales, customer service, finance, taxes, human resources, legal, public affairs, audit etc. Educating peers about their cross functional accountability for trade compliance risks is most challenging and is even now a key pillar of any trade compliance programs which authorities routinely control to assess the consistency of company's corporate governance to global security risks. Luxury brands can no longer hide behind window dressing trade compliance policies and need to "walk their talk" by demonstrating to the satisfaction of the controlling authority that their trade compliance programs are effectively implemented, controlled, and sustained. To verify the effectiveness of these processes and controls, the trend toward internal peer-to-peer self-assessment is increasing. Recent years have also seen a rise in the number of organizations engaging in internal or external audits to gain assurance that their trade compliance controls are well designed and effectively deployed.

3. Increased directors' and officers' liability risks put now trade compliance on the board agenda
Considering the large financial impact of international trade compliance on the luxury business and their increasing personal liability exposure. The main concerns for luxury brands companies are reputation damage and liability risks relating to bribery, corruption, adverse medias, export controls, sanctions while dealing with the challenges of improving tax transparency with reliable country by country reporting and voluntary disclosure when discovering irregularities. Reputation is a luxury brand greatest asset – but it may also be the most difficult to manage because of the difficulty to measure and to mitigate unlike any traditional risk category.
4. Accountability is spread across multiple departments.
Trade compliance functions most commonly report through supply chain or logistics functions, but increasingly report through the finance, tax or other functions (e.g. procurement or chief compliance officers) bearing in mind that accountability is spread across multiple departments and the desired reporting structure varies from one organization to the next. Fortunately, the rise of dedicated, centralized trade compliance leadership at corporate level and the rise of trade compliance shared service centers show that the world's trade compliance functions are maturing, allowing them to provide stronger governance, control in setting global standards, leveraging local solutions, and sharing knowledge.
5. The lack of visibility over duty liability and clearance costs at country level.
It appears that many luxury brand organizations have not yet developed the systems and processes needed to enable effective global oversight over their local customs activities, agents, duty payments and most importantly over the reliability of their trade master data. Unlike indirect tax functions, which overwhelmingly report through the broader tax function and benefit from matured accounting reporting processes, there is no single structure emerging for the governance of trade compliance functions and even less centralized platform to control & report on the performance of their customs activities and quality of their trade master data.
6. Managing what is still a very error prone and paper intensive process
Luxury brands tend to outsource their customs & trade compliance operations – often to third or fourth party logistics providers (3PLs and 4PLs) diluting their customs clearance costs in their transport spend without clear oversight of their clearance activities' performance, spend and overall liability. Only a minority of these functions have set metrics to monitor their performance. Without specific metrics and quality data to support them, trade compliance functions are unable to determine or demonstrate their value to the organization. As a result, global trade functions may have difficulty making the case for future investments in technology, automation and processes that are needed to help fulfill their potential. The most common performance metrics are duty spend reduction, customs clearance cost reduction, costs avoidance with minimization of interest, penalties as well as accuracy of import/export declarations and timely submission of declarations. Other export controls metrics focus on number of potential hits against sanctioned denied parties, timely customs and export controls classification of newly introduced materials, validation of potential hits, timely blocked or released sanctioned transactions etc.
7. Dealing with the lack of in-house qualified trade compliance expertise.
Dealing with the lack of in-house qualified trade compliance expertise and hiring freeze in the trade compliance function weakens fragmented organization with autonomous luxury brands companies operating their own legacy systems, business, and supply chain processes. Failure to pro-actively embed the consultation of the trade compliance team or expert in their sourcing and business strategy – may result in reactive mitigation efforts to trade compliance issues post business changes, transfer pricing adjustments impacting duty liability and loss of customs planning opportunities. Although there is not "one size fits all" trade compliance organization and some trade compliance processes may be better handled locally, experience suggests that a centralized model should not necessarily cover all trade compliance activities. A mix of local and central processes can potentially provide greater benefits, depending on the individual processes involved and how well they lend themselves to automation.
Looking forward, the BIG FOUR consultancy firms expect that companies will move soon toward a more outsourced model coming years like indirect tax functions already do by increasingly outsourcing more activities so they can exploit the technology investments and economies of scale of third-party service providers and focus more on strategic pursuits and adding value.
Investing in technology and resources
Only a small majority of larger luxury organizations use global trade management software and technology to manage aspects of their import/export activities. The smaller the size of the company, the lower is the use of global trade management software.
Where such solutions are in place, they are most used to:
export and import with confidence
improve legal watch through reliable trade content
enhance trade data quality through automated customs classification, qualification for the benefits of free trade agreements and compliance with origin rules
leverage efficiency in operational processes such as customs valuation, customs clearance, collaboration with customs brokers
boost reporting and power analytics
maintain compliance across global operations by efficiently screening customers, suppliers and other partners against worldwide denied party lists.
MyTower sees a strong appetite from the luxury industry for investment in the trade compliance digitalization near term. Technology tops the list of priorities for investment and Trade Compliance executives increasingly build compelling business cases for these investments. They understand far too well how technology can leverage the capabilities and performance of their trade compliance processes and risk management. The luxury brands strive for more resilient supply chain models build on:
A strong trade compliance foundation and reliable trade master data*
Technology that provides seamless exchange of information using up to date trade content, control and visibility across their global trade operations and a powerful collaborative platform reducing dramatically the risk of non-compliance.
Monitoring and optimization of trade compliance efficiency gains
*Below diagram shows the key trade master data impacting international trade compliance
MyTower assist various size organizations by implementing any proposed Global Trade Management (GTM) Solutions either holistically or as a modular ready to use Solution that meet the specific business needs. Our niche expertise is to leverage the capabilities of trade compliance functions and drive value through tangible benefits securing the return on investment.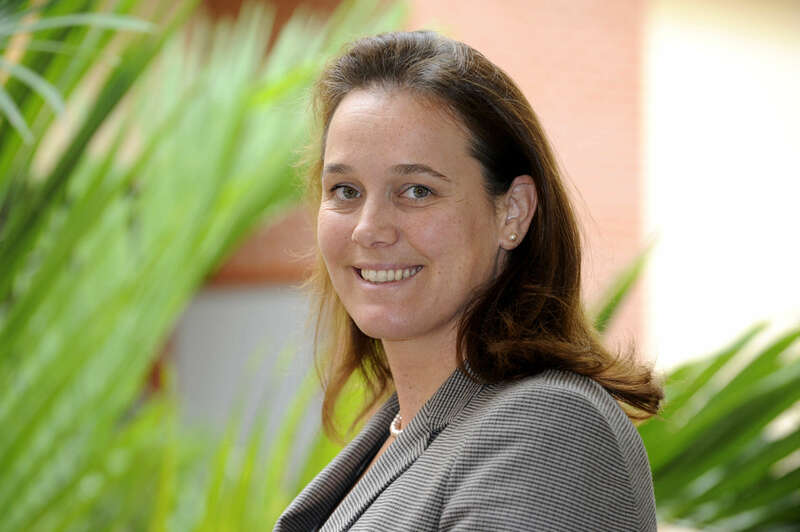 This article was originally published in My Tower
and is (c) MyTower Company
Related Conferences:
Customs Compliance in Europe Conference
7-8 November, 2023
Düsseldorf, Germany
Sanctions & Export Compliance in the UK Conference
1-2 November, 2023
London, UK